Ultrasound
Unlike most radiology exams, Ultrasounds use sound waves, a hand held transducer and computer/monitor combination to generate images of fetal progression, vascular and arterial structures and many internal organs.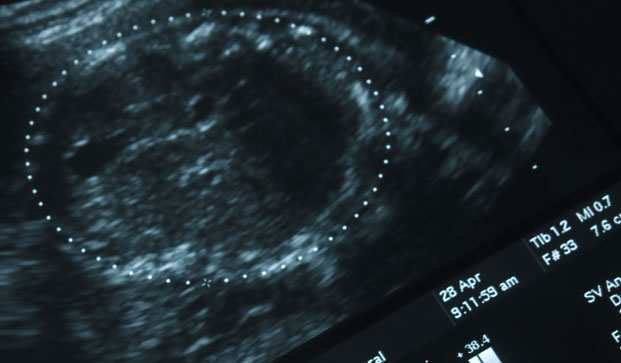 Ultrasounds are usually ordered prior to a Fluoroscopy Exam, CAT Scan, or MRI Exam.
Most exams take 30 minutes and may require preparation.
What are the different types of studies an Ultrasound can perform:
Fetal (most common)
Breast (identify mass)
Guided Biopsies (Breast, Thyroid, Lymph Nodes)
Pelvic (Ovaries, Uterus and or Bladder and Prostate)
Abdominal (Kidney, Liver, Gallbladder, etc.)
Echocardiogram (Heart valves)
Doppler (Blood flow/DVT)